If you are a clubber or just enjoy what nightlife has to offer you will definitely enjoy what Paris has to offer. The "City of Lights" has much to offer so regardless of what type of nightlife you are looking for you will find it here. Ranging from world class clubs, trendy dance clubs to cocktail bars and cafes there is something always open and ready to give you the experience that you are looking for. You will have a chance to hear the famous French Touch music and view the sunrise over the Seine which can be very romantic for couples. Even though Paris is considered one of the most romantic cities in the world you can also find clubs that offer an upbeat night with a wide variety of music to choose from and dancing until your feet hurt.
Of course not all nightlife is just about clubs and pubs but about having an exciting evening doing something new and fun. During your visit to Paris you should consider visiting a cabaret. These shows are similar to Las Vegas variety shows which boast of acrobats, dances and other exotic performers who will definitely make your heart race during the show. For those who are looking for a racy show may consider the Crazy Horse, for the tamer you can choose between of the newest shows the Lido or something older such as the Moulin Rouge. Regardless of which one you choose you will definitely be pleased with the experience.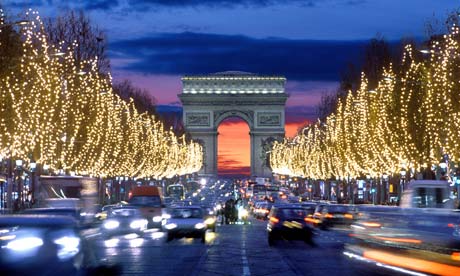 For music lovers the Paris nightlife is nonstop with a wide variety of musical performances and clubs to choose from. You can find Jazz, Opera or even a mixture depending on what you are looking for. The Opera Garnier is one of the most popular theatres in Paris with its elegant development and the ability to seat over 2000 people. When choosing to visit this marvelous place it will give you a chance to dress up for the evening and enjoy an experience like no other. If you prefer Jazz over opera you may consider visiting the Hot Brass or New Morning for current international headliners.
There are many clubs, dance clubs, restaurants and other places that make the nightlife in Paris incomparable to other cities. Choosing what route you want to take for each night during your visit in this beautiful city will vary from one person to the next but all will be enjoyed. If you are up for an adventure book your trip to Paris today and try something new each night of your visit. The nightlife in Paris is amazing and regardless of what brings you to the city for the first time you will find yourself drawn to what the place has to offer. Known as the "City of Lights" many tourists enjoy standing under the stars viewing the city from one of the many skylines that are available. The view itself is worth the entire trip and will allow you to create memories and take photos that would not be available anywhere else in the world.
– Why Visit Paris
– Paris Attractions
– Paris Accommodations
– Paris Restaurants and Shops